2017 PRIVATE SECTOR LEADERSHIP AWARD ON RURAL DEVELOPMENT – ASEAN
Coffee For Peace was given the ASEAN Leadership Award on Rural Development and Poverty Eradication–Private Sector 2017 in Kuala Lumpur, Malaysia.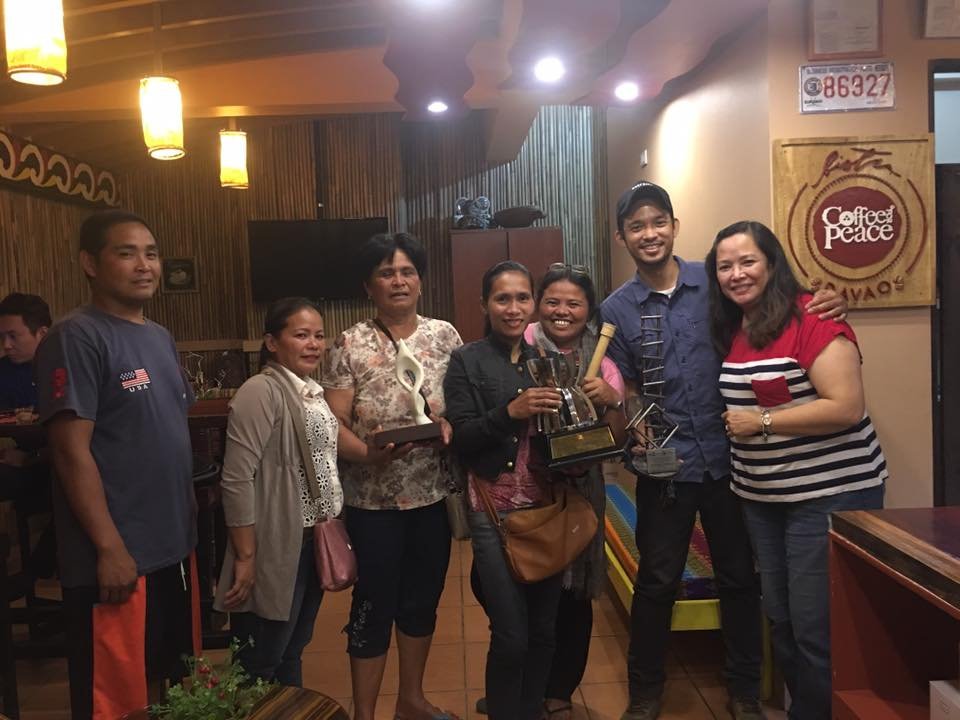 Congratulations to our farming partners, barista partners, post-harvest processing partners, investing partners, coffee drinking partners, supplying partners, and management team! Your labor of love and dedication are appreciated by Southeast Asian people and corporations who are with us in advancing rural development and poverty
eradication–one community at a time.
We are grateful to Ms Liza Maza of the National Anti-Poverty Commission (NAPC) who nominated CFP into this Southeast Asian awarding institution.
Kudos to the CEO of Coffee for Peace, Joji Felicitas Pantoja, for an excellent job of leading and inspiring the whole CFP Team. Once again, we honor our Peace and Reconciliation (PAR) field training facilitators — Clay & June Rojo, Twinkle 'Tala' Alngag Bautista, Byron 'Bee' Pantoja, Jobee 'Sihaya' Basas, Aiza 'Wanay' Baluyan — with this award. We express our gratitude for the administrative work of Tyron Ortiz and Chacha Denila Homez. Thank you Tala and Sihaya for representing the whole CFP Team in this event in Kuala Lumpur, Malaysia. As all our endeavors are for the farmers, we again dedicate this award to all the farmers in this land. We will continue to pray for your liberation from all kinds of oppression. We will continue to listen, to serve and to work, with your guidance, towards the advancement of justice for the peace of all the families toiling the land. For this humble, initial victories for the coffee farmers, we give back all the glory to the Great Creator and Provider of all humanity!